TEXT MESSAGING
Viber for Business
Activate your audience through Viber for Business, enhance your mobile customer experience and improve your business results.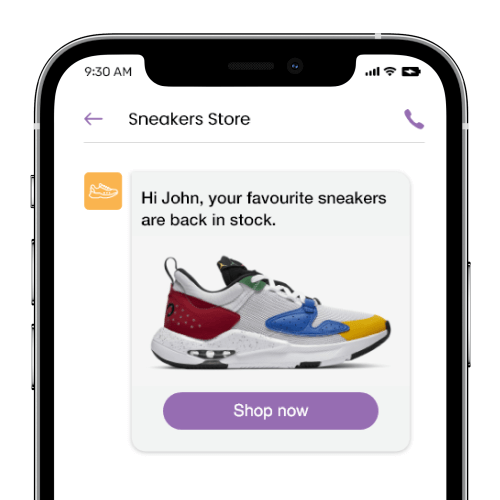 Start Using Viber for Your Business Messaging
Worldwide Reach
Viber has 1 billion users in 200 countries worldwide. The global use is growing every day and has more than 70M interactions every hour.
Engage Your Customers
Viber makes it easy to engage your customers with personalized and high relevant content. Send multimedia content, engaging ads and much more, through our easy-to-use platform.
Automatic Channel Fallback
Delivery of your message is guaranteed. When the destination number doesn't have Viber installed or has no internet connection, we can automatically fall back to SMS.
Connect With Your Customers via Viber
Viber is one of the most popular instant messaging apps in the world, rapidly expanding its user base on a global scale. Viber for Business provides the capabilities to have enaging and rich conversations with your customers.
As Viber grows its user base, this is where your customers will be. Start using Viber for Business as complementary messaging channel and improve your customer experience.
Secure communication with end-to-end encryption

Trusted by your customers, verified by Viber

Fast and simple integration of the API

Combine all channels in one dashboard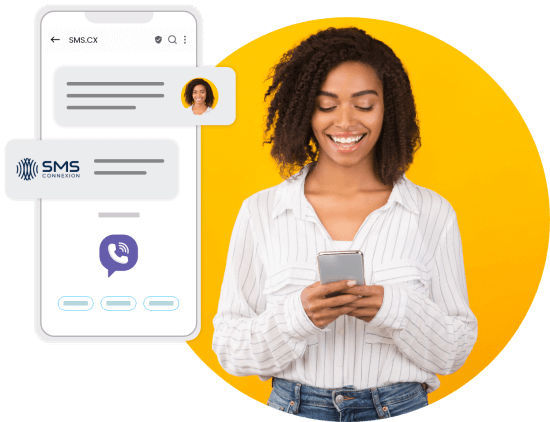 Get Started With Viber for Business
Request Access to Viber for Business
Register for free on our platform to get started with the Viber for Business. Existing customers can simply log in to their account to kick-start the process.
Submit template for approval
Once logged in, head to "Channels" and request access via the Viber icon. To start testing right away, set up our Viber sandbox.
Use Viber to communicate
Once approved you can start sending messages with Viber. Use our cloud software or the Viber API.